POREfinist2 sakura refreshing cleansing oil for oily skin removes makeup quickly and easily, while targeting the root of pore concerns. this cleanser can remove black-heads and make pores look less visible. your skin feels fresh and moistruzied with less shininess. shu uemura's technology uses small oil molecules that blend with stubborn makeup, so that even long-lasting and waterproof makeup is easily removed. created with 99% natural ingredients, POREfinist2 sakura refreshing cleansing oil is infused with japanese sakura duo complex, which supports to reduce impurities that can lead to enlarged pores or oily skin. the delicate fragrance is inspired by a blooming sakura garden, with notes of green tea, sakura blossom, and hinoki wood. infused with essential oils, the aroma brings a relaxing and fresh sensation.
discover
PORE

finist²
cleansing oil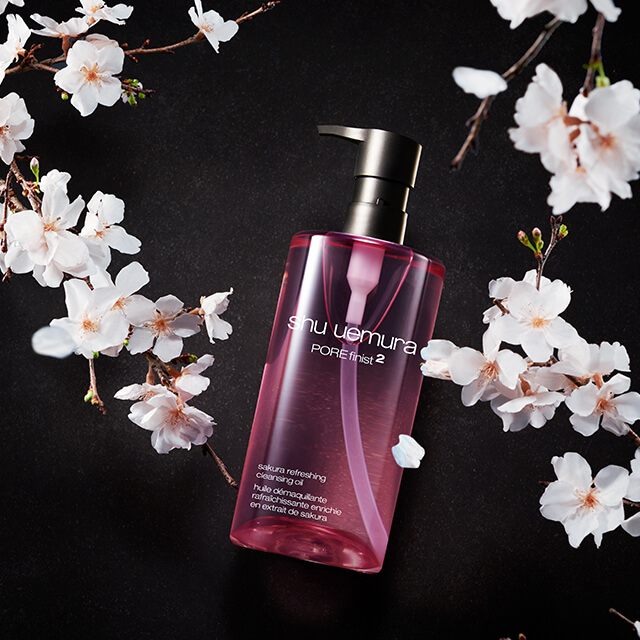 effectively removes stubborn
and waterproof makeup
targets excessive sebum
and pore concerns,
leaves skin hydrated and refreshed
infused with Japanese sakura duo
complex
to reduce impurities
accumulation
99% natural origin formula
powerful cleansing oil
reduces pore
concerns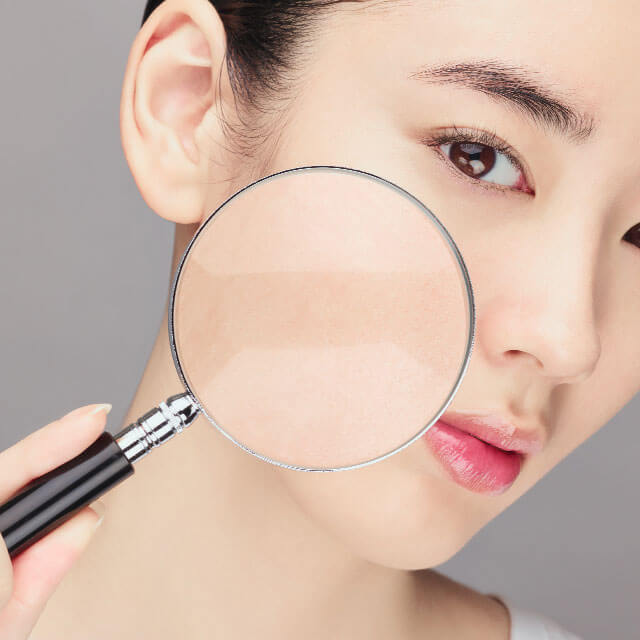 test results
the root of pore concerns was reduced,
leading to significant decrease of
blackheads* and sebum level**.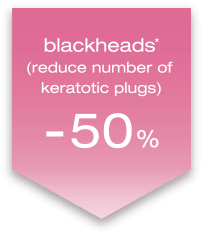 *blackheads = keratotic plugs
**instrumental test on asian women with only/shiny skin, using the product twice a day for 4 weeks. (sebum level test = 24 women aged 20 to 34, keratotic plugs test = 41 women aged 20 to 35)
made in japan
natural ingredients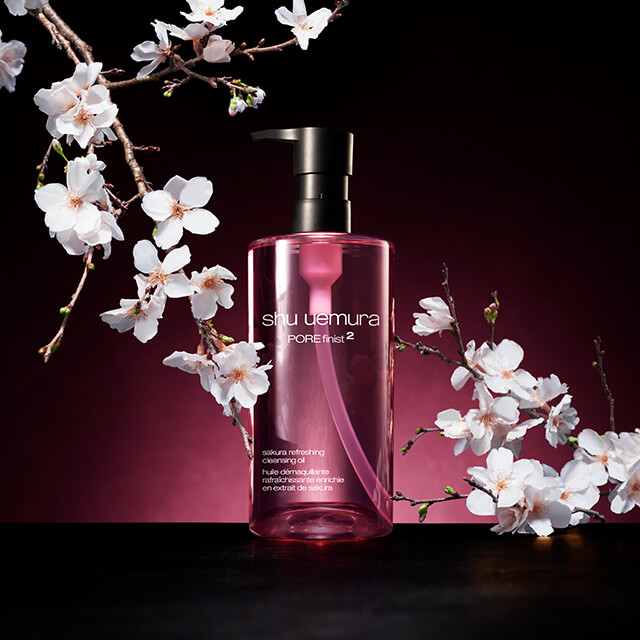 japanese sakura
duo complex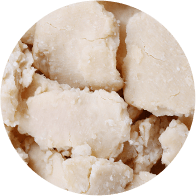 sakura sake extract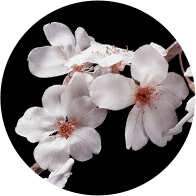 sakura petal extract
known for enhancing skin turnover to
reduce impurities accumulation as well as
its anti-oxidation effects.
how to use cleansing oil
take 3 to 4 pumps of cleansing oil onto the palm of hands
massage over the face with gentle circular motions
wet hands to emulsify cleansing oil
rinse thoroughly with water
find the best
cleansing oil for you
best-selling cleansing oil

product name
skin concern
atelier answers
your questions - answered by atelier artists
Q1
: how can i easily remove blackheads?
1/3
shu uemura's POREfinist² is tailored to target the roots of blackheads. test results show that blackheads decreased by 50% after 4 weeks of continuous use.*

here's an exclusive tip to remove blackheads: take 2 pumps of POREfinist² and massage the area with blackheads first, then take another 2 to 3 pumps and spread over the whole face to remove makeup

*reduced number of keratotic plugs. instrumental test on 41 Asian women, aged 20-35, having oily/shiny skin, using the product twice a day for 4 weeks
uchiideshu uemura international
artistic director
Q2
: why should i use cleansing oil to remove makeup?
2/3
facial cleansing oil is simple to use, quickly and effectively remove makeup and impurities, and is gentle on the skin. with better fluidity than typical milky or cream cleansers, oil-based face cleanser easily spreads over all areas of the face and removes makeup and sebum lodged in pores without the need for harsh rubbing, leaving the skin feeling fresh and purified.
uchiideshu uemura international
artistic director
Q3
: when should i use cleansing oil?
3/3
cleansing oil should be part of both your morning and evening skincare routines. use it during your morning skincare routine to remove excessive sebum and impurities accumulated overnight, preparing the skin for a beautiful makeup finish. in the evening, use it to efficiently remove makeup and impurities accumulated during the day.
uchiideshu uemura international
artistic director