luxurious cleansing oil that delivers incomparable makeup removability and premium skincare benefits, going beyond cleansing to moisturize the skin. shu uemura's legendary ultime8∞ sublime beauty cleansing oil is treasured by many as one of the best makeup removers. the natural-origin formula effortlessly removes all kinds of makeup, from light to heavily pigmented makeup. it is infused with precious japanese tsubaki oil, which has a high skin affinity and leaves skin feeling nourished, as if skincare has been applied. skin is clean, soft, and smooth—prepared and ready for makeup. ultime8∞ sublime beauty cleansing oil is far beyond a cleanser. it is a perfect partner for your daily makeup and cleansing routine.
1. take 3 to 4 pumps of cleansing oil onto the palms of hands
2. gently massage over the dry face
3. emulsify with a little bit of water and massage until oil turns milky
4. rinse thoroughly with water and no need for double cleansing 
discover ultime8 ∞
sublime beauty
cleansing oil
#beyondcleansing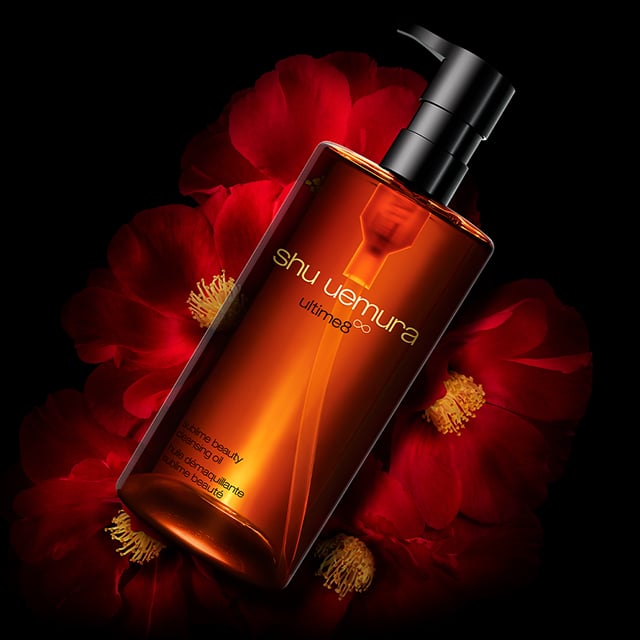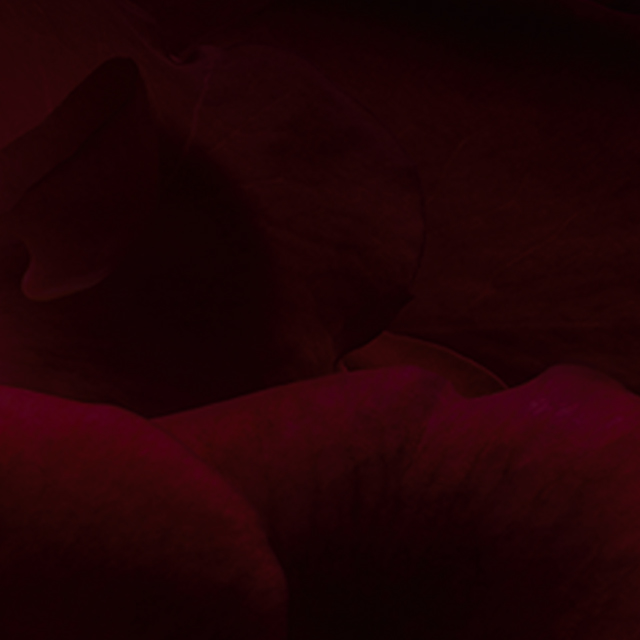 the 1st nutritive cleansing oil*
expert removability on all kinds
of makeup
skin feels nourished, refined and
remarkably replenished
*within shu uemura
beyond cleansing
shu uemura expert removability
formulated with the best blends and emulsifiers based on over 50 years of cleansing oil expertise and 1,000 laboratory trials
precious tsubaki oil
pressed from tsubaki seeds sourced from toshima island. dedicatedly cultivated and harvested by japanese artisan.
skin sublimation efficacy
sublime skin appears in 8 days. tested with more than 10,000 evaluations on women.
ultime8 cleansing oil purifies and sublimes all skin types
oily skin
gently yet powerfully removes the skin impurities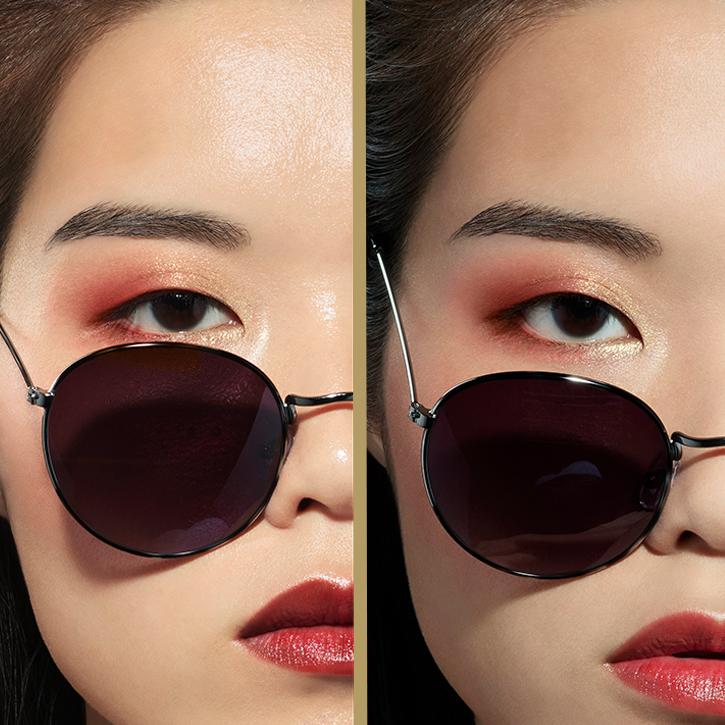 dry skin
stabilizing skin barrier, keep skin from dryness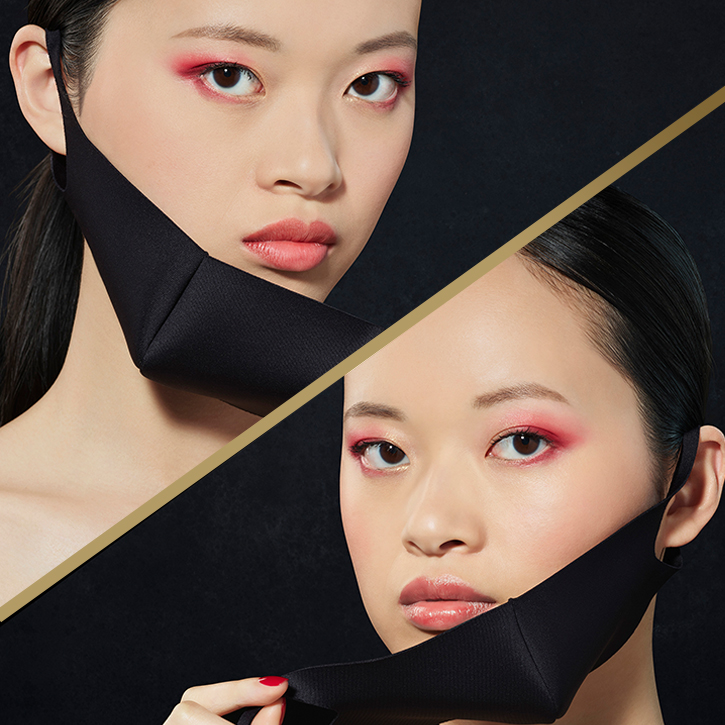 gentle for eye
cleanses your skin without damaging eyelash extension glue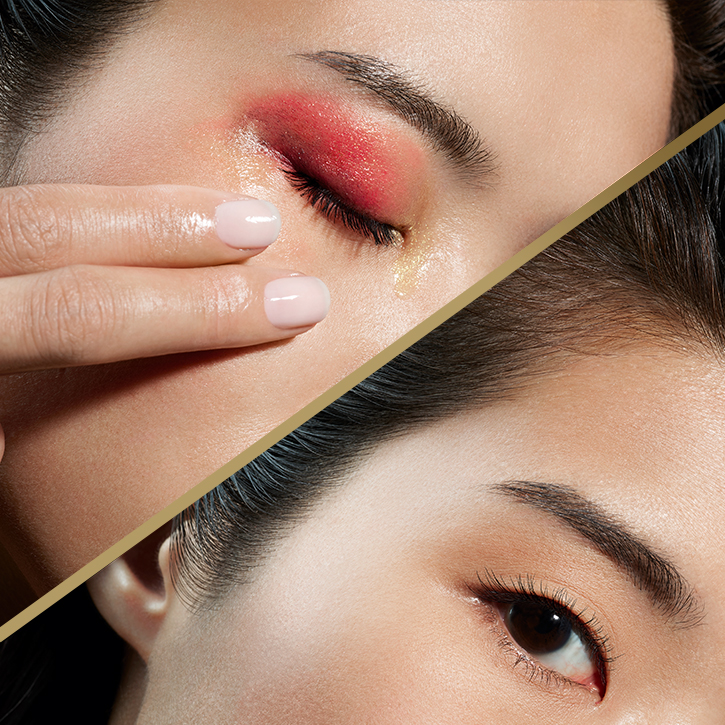 discover ultime8∞ efficacy
how to use cleansing oil
take 3 to 4 pumps of cleansing oil onto the palm of hands
massage over the face with gentle circular motions
wet hands to emulsify cleansing oil
rinse thoroughly with water
your perfect makeup partner
find the best
cleansing oil for you
best-selling cleansing oil

product name
skin concern
atelier answers
your questions - answered by atelier artists
Q1
: why should i use cleansing oil to remove makeup?
1/3
A: facial cleansing oil is simple to use, quickly and effectively removes makeup and impurities, and is gentle on the skin. with better fluidity than typical milky or cream cleansers, oil-based face cleanser easily spreads over all areas of the face and removes makeup and sebum lodged in pores without the need for harsh rubbing, leaving the skin feeling fresh and purified.
uchiideshu uemura international
artistic director
Q2
: how do i use cleansing oil?
2/3
A: take 3 or 4 pumps in your hand. fewer than 3 pumps may not be enough to work as a cushion. gently spread the cleansing oil on your face without rubbing it into the skin. wet your hands with a little water and lightly smooth over your face to emulsify the cleansing oil. emulsification is important for fresh after-feel without any residue. rinse thoroughly with water. a gentle movement is all it takes to remove makeup, so there's no need for additional cleansing.
uchiideshu uemura international
artistic director
Q3
: when should i use cleansing oil?
3/3
A: cleansing oil should be part of both your morning and evening skincare routines. use it during your morning skincare routine to remove excessive a beautiful makeup finish. in the evening, use it to efficiently remove makeup and impurities accumulated during the day.
uchiideshu uemura international
artistic director